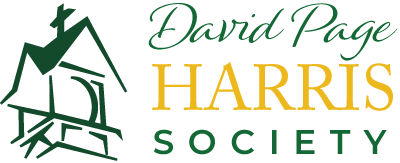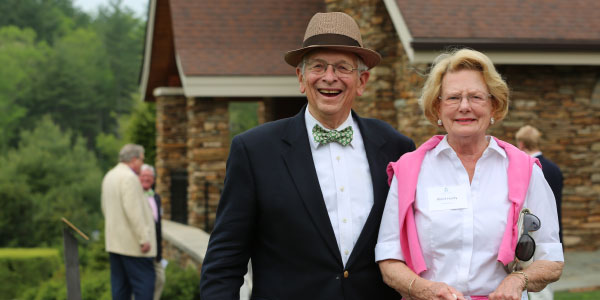 The David Page Harris Society is named in honor of David Page Harris, longtime Headmaster of Christ School. Commonly referred to as "Mr. Dave", he served as Headmaster from 1925 to 1967. Established in 1999, Christ School now recognizes more than 60 alumni and friends of Christ School as members of the Society.
Like Mr. Dave's commitment to Christ School, members of the David Page Harris Society appreciate the significance of engaging in lifelong support of Christ School and leaving a legacy that lasts far into the future.
Membership in the Society is open to those individuals who have made provisions for Christ School in their estate plans.
Proceeds from bequests are directed according to the donor's wishes, although we encourage gifts to the school's endowment.
Christ School and our partners in Planned Giving, Crescendo, also provide outstanding resources and guidance in supporting planned givers through every step of the giving process. If a family commits to supporting Christ School through Planned Giving, Christ School will work closely with that family to find the right match for their giving capabilities and the school.
Membership in The David Page Harris Society signals the donor's understanding that the future of Christ School is ensured by thoughtful and careful planning today. We believe that members of the David Page Harris Society should be recognized and appreciated for their commitment to supporting Christ School for years to come. Society membership is included but not limited to the following benefits:
Recognition in Christ School's biannual magazine, The Galax.
Acknowledgment on Christ School's Donor Recognition Display on campus.
Invitations to select Christ School events such as the David Page Harris Society Dinner, Angelus Dinner, and other gatherings.
Select Christ School merchandise and apparel items.
Resources, literature, and tools related to Planned Giving.
Special updates on Christ School from the Headmaster and the Advancement Office.
Opportunities to share your story with other potential Planned Givers and the Christ School Community.
We hope that you will consider engaging Christ School and the Advancement Office in a conversation about how Planned Giving might serve your family and our institution in the future.